Money Raising Events Part 1
Market traders do their bit for Jack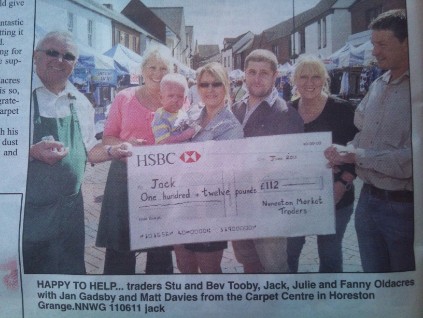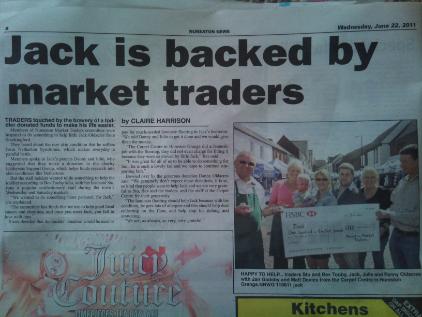 A big thanks to all the market traders who got together and decided they wanted to help little Jack. They were touched by the stories they have seen in the papers and raised £112 pounds which they handed over to Jack this week. Bev and Stu Tooby who run the popular confectionary stall in Nuneaton wednesday and saturday market's said "The committee has funds that we use to help good local causes and charities, and once you meet Jack, you fall in love with him"
With the help of Matt Davies @ The Carpet Centre in Horeston Grange they have fitted a new laminate floor in Jack's bedroom it will help collect dust on the floor and easier to clean up, meaning Jack's skin will be less likely to itch and cause him to scratch himself.
Danny or "Fanny" as the paper have decided to call him said "We genuinely don't expect these donations, it is so, so kind that people want to help Jack and we are very grateful to Stu, Bev and the traders, and all the Staff at the Carpet Centre for their generosity."
Nuneaton Griff Under 11's Score for Netherton Syndrome Research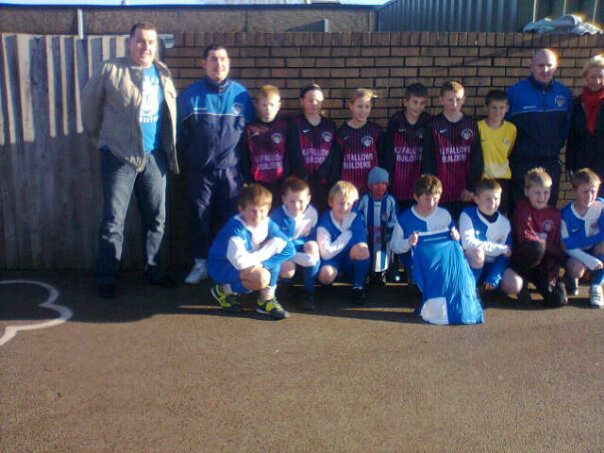 A local football team have showed their support for Jack Oldacres and the our website by having it printed on their kit. Nuneaton Griff Under 11's decided they wanted to help raise awareness of the condition and have got the website address on the back of the kit. Paul Mahon and Lee Smithson who coach the young heartlanders, said they are happy to help raise awareness into the condition because there are so few cases its hard for people to understand why Jack is the way he is, so hopefully the more that see the website it will help Jack as he grows up.