Money Raising Events 2014
Boro Legend's roll back the years for Jack at the Stockingford AA club
Photo's from the Boro Legends v Dairy Crest Nuneaton.
Local Talent Put On An Amazing Show For Netherton's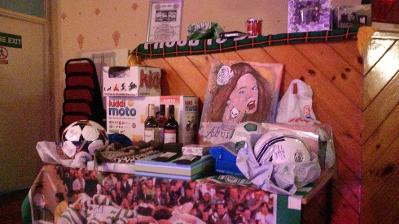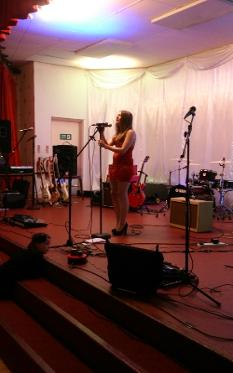 Saturday 5th May 2014 saw a feast of musical talent step onto the stage at Saunders Hall, Bedworth all for Netherton Syndrome Research.
The night was a great success, this was thanks to the people who came along to support and the artist's who gave up their time to perform for the fundraiser.
The acts got the bank holiday crowd going and first on stage was Perry Manning with his excellent acoustic set followed by the impressive voice of Kealie Taylor (left) playing a wide range of music which included a favourite of my daughters Clean Bandit.
The tempo was ramped up by the Export's with their lively set getting the expectant audience tapping thier feet to the music.
A break from the gaiety gave the chance for people to grab their raffle tickets and the chance to win some excellent prizes. A massive thank you to Celtic Football Club who gave a bucket full of prizes. West Bromwich Albion FC, Inspirations Salon and Total Darts.
The lights went down and the dance floor filled when the fabulous voice ofAli Wright came to the mic and it the night was drawing to a close when last by no means least The Revenue ended what a great way night for Netherton's Syndrome.
The final figure hasn't been finalised but it had easily passed the £2000 mark. A massive massive thank you to Danny Hollywood and all his helpers, the acts for giving their time and Saunder Hall for the use of the club.